Fly Fishing Florida's Nature Coast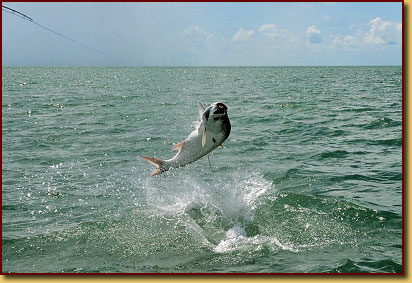 Welcome to Reel Florida Fishing Charters located on the "World Famous" flats of the Crystal River and Homosassa.  Long known as the "Nature Coast" of Florida, the mangrove shorelines of the Crystal River and the secret flats of the Homosassa have helped propel our area into one of the premier fly fishing destinations found anywhere in the world.
For the better part of a century fly anglers from all over the world have traveled to the legendary flats off of Crystal River and Homosassa to do battle with "World Class" Tarpon, Black Drum, Redfish, Sharks, Bonita and Tripletail on fly.  With miles of gin clear flats and unspoiled mangrove shorelines the Crystal River and Homosassa area is the true wonder on Florida's west coast.  Daisy chaining Tarpon, Tailing Redfish, and Blitzing Bonita are all daily targets when fly fishing our waters and opportunities to pursue all of these situations can occur during any day.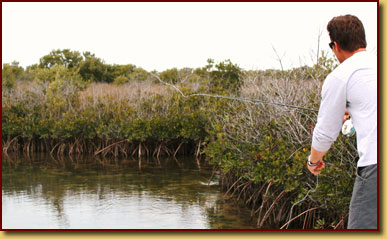 As with all charters Captain Kyle Messier will strive to accommodate all of his anglers in every way in order to deliver the most memorable fly fishing experience found anywhere in Florida. With a lifetime of local knowledge, years of experiences, and a passion for the art of fly fishing and tying, Capt. Kyle will strive to coordinate a fishing trip that will be full of information, excitement and most of all memories.
We look forward to hearing from you and welcome all anglers of any age or skill level to come enjoy a day on the water and to share the passion that keeps Captain Kyle coming back to the best fishery found anywhere in Florida!